Fuzhou
Fuzhou Residence Theme
Fuzhou Junlin Dongcheng
Fuzhou Junlin Minjiang River
Fuzhou Blu-ray Mansion
Fuzhou Blu-ray King County
Fuzhou Blu-ray Jiurong Terrace
Fuzhou Blue Bay Elegance
Fuzhou Liandong U Valley. Fuzhou Logistics Network Industrial Park Project
Fuzhou Longjiang Yunshan Villa
Fuzhou Longheng Fortune Hotel
Fuzhou Luneng Garden Phase II
Fuzhou Luozhou New Town
Fuzhou Mawei To Taiwan Wharf Supporting Project
Fuzhou Meidun Garden
Fuzhou Meilun·Xuefu Yaju
Fuzhou Minjiang Spring Dawn
Fuzhou Famous City Harbor Eight Districts
Fuzhou Nanjing Military Region (Fuzhou) General Hospital
Fuzhou Nanjing Military Region Command Applicable Room
Fuzhou Nanshan Vertical and Horizontal. Yingzhou House
Fuzhou Qing Fuxin City District 1
Fuzhou Sun, Moon and Stars
Fuzhou Rongqiao Jinjiang
Fuzhou Rongxin Ocean City
Fuzhou Software Park College
Fuzhou Sancha Street Old Renovation Plot Three Resettlement Commercial Housing
Fuzhou Sandi. Fontaine Elegant Building (Second District)
Fuzhou Sandi. Fontaine Elegant Building (District 1)
Fuzhou Sandi. Yasong Fontaine Garden
Fuzhou Sanfang Qixiang
Fuzhou Sanjiang City Phase II
Plot D, Sanjiangkou, Fuzhou
Fuzhou No. 3 Middle School Binhai Campus
Fuzhou Aofeng Middle School
Fuzhou Aocheng Industrial Co., Ltd. 13# Plant Construction Project
Fuzhou Bamin Ancient City K-1, K-9 plots
Fuzhou Bamin Ancient City Courtyard Gate
Fuzhou Baihua New Garden
Fuzhou Cangshan Wanda Plaza Golden Street
Fuzhou Chating No.8
Fuzhou Cheliwan Project
Fuzhou Chengtou Jinghu Garden
Fuzhou Chengtou Tang Xiehua County
Fuzhou Spring Breeze and Projects
Fuzhou Thumb Group
Fuzhou Dazhong Petroleum Group Co., Ltd.
Fuzhou Deyi Cultural and Creative Park
East Fuzhou New Town Social Security Housing
Fuzhou East Second Ring Taihe Plaza Fire Roller Shutter Door
Fuzhou Erhua Group Production Scheduling Center Project
Fuzhou Fenglin Yu
Fuzhou Fuzhou Fucun New Town District 1
Fuzhou Fuma City
Fuzhou Industrial and Commercial Bank
Fuzhou Public Welfare Garden
Relocation House in Hongqiang Village, Gulou District, Fuzhou
Fuzhou Gushan Yard Fire Door Subcontracting Project
Fuzhou Guangming Tourism Hot Spring Town-D1
Fuzhou Guangzhou Automobile Toyota 4S Store
Fuzhou Guihu Ecological Hot Spring City
Fuzhou Guishan Courtyard
Fuzhou Crane Lin M02 Project
Fuzhou Red Star International Phase II
Fuzhou Hongheng International Business Center
Fuzhou Hongyu Building
Fuzhou Huachen Real Estate Co., Ltd.
Fuzhou Huaxia Building
Fuzhou Huaian Phase III 6#8#Fire Door
Fuzhou Riverside Court
Fuzhou Jiangnan Water Capital 5C Project
The First Affiliated Primary School of Fuzhou Institute of Education
Fuzhou Jinfeng Xinyuan
Fuzhou Jinjian Community
Fuzhou Jinlan Building
Fuzhou Golden Vienna
Fuzhou Jinshan and Clear Water
Fuzhou Jinshan Pushang Resettlement House
Fuzhou Jinshan Yuan International Hotel
Fuzhou Jingtai County
Fuzhou Xiawang Community
Fuzhou Business School
Fuzhou Shangdu Xinyuan Second District
Fuzhou Shangdu Xinyuan District 3
Fuzhou Shangjie Root Carving City
Fuzhou Shenglong Global Plaza
Fuzhou Shifeng New Garden
Fuzhou Times Classic
Fuzhou Century Jinyuan Hot Spring Hotel
Fuzhou Dermatology Prevention and Treatment Institute
Fuzhou first Shanxin Metropolis
Fuzhou Shuanghu New Town
Fuzhou Waterfront Lido City Phase IV
Fuzhou Waterfront Lido City Phase 5
Fuzhou Teyi City Building
Fuzhou Wangcheng Food Development Co., Ltd.
Fuzhou Hot Spring Holiday Hotel
Fuzhou Wufeng Mountain Famous Residence
Fuzhou West Garden Lijing
Hilton Holiday Hotel Fuzhou Phase I and II
Fuzhou Xianghai Jiayuan Phase II
Fuzhou Xianghai New Town Area C
Fuzhou Xinjiapo
Fuzhou XinmeiRong Paper
Fuzhou Xiufeng Garden
Fuzhou Yongsheng City Garden
Fuzhou Yongyi Shangshangcheng
Fuzhou Yuanhong Jinjiang
Plot C, Jinxiushui Township, Fuzhou Courtyard
Fuzhou Yuefeng Middle School
Fuzhou Yunjing House
Fuzhou Changfu Shijia
Fuzhou Zhengrong House
Fuzhou Zhonghai Phoenix Xi'an Project
Fuzhou Zhonghai Jincheng Garden Project
Fuzhou Zhonghai Left Bank Garden Project Fire Door
Fuzhou Zhongyin Shangcheng Meiyu
Fuzhou Bauhinia Garden
Fujian Aocheng Industrial
Fujian Biquan Real Estate
Fujian Shipping and Transportation College
Fujian College
Fujian Aviation Plastic New Material Technology Co., Ltd.
Fujian Huali Real Estate Co., Ltd.
Fujian Huasheng Group
Fujian Longjing Real Estate Co., Ltd.
Fujian Minjiang Electromechanical Co., Ltd. Plant Reconstruction Project
Fujian Agriculture and Forestry University Qishan Campus
Fujian Rongji Software Park
Fujian Ronghang Gas
Fujian Electric Power Co., Ltd.
Fujian Provincial Prison System
Fujian Academy of Agricultural Sciences
Fujian Sanxin Group
Fujian Provincial Political Consultative Conference Building
Fujian People's Bank of China
Fujian Tianbo Real Estate
Fujian Communication Security Industry Service Co., Ltd.
Fujian Wannian Real Estate
Fujian Fire Training Base
Fujian Xinkong Industrial Co., Ltd.
Fujian Zhenghong Real Estate
Fujian Chinese Academy of Sciences
Affiliated Hospital of Fujian University of Traditional Chinese Medicine
Fuqing Boyue Mansion Project
Fu Qing Guanlan Yunzhu Community Fire Door and Fire Roller Door Project
Fuqing Jiangshan Yunzhu Fire Door and Fire Roller Door Project
Fuqing Jiangshan Cloud Fireproof Window and Fire Window Project
Fuqing Jinhui City Plaza Area B
Fuqing Rongtai Capital
Fuqing Liqiao Street Historical and Cultural District Project B1C Plot
Fuqing Yonghong International City Area B
Fuqing Yonghong Famous City Garden Phase 1 and 2 Fire Doors and Windows Projects
Fuyuan Group
Lianjiang East Lake Diequan Bay
Lianjiang Gui'an Xintiandi
Lianjiang Guihu Ecological Hot Spring City
Lianjiang Seaside Holiday Garden Phase I Project
Lianjiang Kemen Port New Area
Lianjiang Inspirational Giants Project
Lianjiang Shengshi Giants
Lianjiang Western Fortune Hotel
Lianjiang County Central Primary School
Lianjiang Mobile Complex
Lianjiang Central Park
Luoyuan Public Security Bureau Business & Technical Room
Luoyuan Hansheng Guanlan Commercial Housing
Luoyuan Hansheng Guanlan Commercial Housing Phase 2
Luoyuan Hansheng Guanlan Commercial Building Phase 3
Luoyuan Jiahe. Shengshi Famous City
Luoyuan Jinsheng Jinzun City A District
Luoyuan Jinsheng Jinzun City Area B
Luoyuan Jinsheng Jinzun City Area C
Luoyuan Bay Binhai New Town
Luoyuan Bay Golden Port Industrial Park
Luoyuan County Pearl Holiday Hotel
Luoyuan No.1 Middle School Athletics Hall, Teaching Building (re-run junior high school) project
Luoyuan No. 1 Middle School Project (Phase II)
Luoyuan Yige. Tingzhou Yunshu
Minhou Binjiang Business Center
Minjiang Mawei to Taiwan Wharf
Minqing County Three Center Comprehensive Building
Fujian and Taiwan AD Advertising Creative Industry Park 3D Photography Base Project
Yonghong Hot Spring Resort
Yongtai Minfeng Huafu
Yongtai Qingqian Dragon City
Yongtai Runcheng Hot Spring One Piece
Yongtai Sizhou Garden
Yongtai Hehongyu Phase II 17-21#Fire Door
Yongtai Hehong Yu Phase III 22-29#Fire Door
Yongtai No.1 Middle School Datao Art Museum
Changle Binhai No. 1 Primary School
Changle Binhai New Town Resettlement House
Changle Binhai Star City
Changle Binhai Hospital
Changle Dadonghu Phase II
Changle Dechengwang County
Changle East Lake Shugang Plot A
Changle Southeast Dashu Industrial Park R&D Building Phase VI
Changle Southeast Big Data Industrial Park Phase II
Changle Fushan Garden
Changle Airport
Changle Jingyu University
Changle Precision Medicine Industry Innovation Center
Changle Longguihuafu 1 logo
Changle Long Guihua County Second Bid Section
Changle Longhui Royal Scenery
Changle Famous City
Changle District Oriental Garden Resettlement housing supporting service room
Changle Sports Center
Changle Data Industrial Park Phase III
Changle Wanxing Movie Plaza
Changle Yongheng Harbour City
Changle Zhangzhou Road Bus First and Last Station
Changle Zhongmaodai Lake City
Pearl Holiday Hotel
Pingtan Phoenix New City (EPC) Fire Door Project Lower Room
Pingtan Strait Ruyi City
Pingtan Jinshun Guangming City Phase II Fire Door Project
Pingtan Jinshun Guangming City Phase I Fire Door Project
Plot 7# of Pingtan Beautiful Crown Strait International Tourism City ;
Pingtan Terrace Yalan New Town
Pingtan Comprehensive Experimental Zone 1
Pingtan Comprehensive Experimental Zone 2
Country Garden Dazhangxi Project
Country Garden Camphor Garden
Decheng School
Dongyuan Group Real Estate
Fuda Technology Building
Fuji Security Room
National Prosecutors College
Strait Creative Industry Park
Phase III Project of Strait E-commerce Industrial Base
Strait International Convention and Exhibition Center
Strait Arts Center
Huasheng Investment Co., Ltd.
Huaxiong Building Project
Construction Bank
Jing An Optoelectronics Co., Ltd.
Kaijing Jiangshan Mansion (Yue Mansion)
Kaijing Century City
Festival Walk
Hyatt Regency
Air Force Real Estate Administration
Lefa Cultural and Commercial Center
Dawn Resettlement House
Rongsheng Municipal Building Materials Industrial Park Construction Project
Rongxin Hexin North County
Rongxin Pingtan Bund
Rixin No.1 Courtyard
Sansheng Headquarters Park Residence 5 Fireproof Windows
Sansheng·Nangang Bay No.1
Sansheng·Headquarters Park Residence
Shoukai & Zhonggeng·Xiangkai Liantian Plaza
Tahoe·Mangrove Phase III
Tahoe·Hongyu Phase II and Phase III High Level
Tahoe Guishan Garden
Tahoe Group
Vanke·Jinyu Blue Bay
Vanke Dengjun Garden Project
Vanke First Class Project
Vanke Golden Mile Blue Bay Project
Vanke Luling Garden
Vanke Plaza Phase I
Vanke Sky City Project
Vanke Xiufeng Road Parking Field fire door
Vanke Zhenduhui Garden
Vanke Zhenmao Mansion
New Oriental Training School Changle Branch
Xinli Golden Bay Project
Xinli Pingtan Yuehai Bay
New District Sanjiang Building
Industrial Bank Fuzhou Head Office
Sunshine City·Metropolis
Sunshine City·Emview Garden
Sunshine City Lijing Bay
Sunshine Group Real Estate
Sunshine Garden
Zhengrong·Zhengrong House
Zhengrong Yuelan Bay, Yuehu Bay
Zhengxiang Luoyuan Special Zone Phase II
Zhongfa Garden
Zhongfa Garden Phase II ;
Zhonggeng·Xianghui Rongjiang One Standard to Three Standard
Zhonggeng· Xianglan
Zhonggeng Xiangjiang City Phase I
Haixi Research Institute, Chinese Academy of Sciences
Agricultural Bank of China
People's Liberation Army 73683 Unit
Sinochem Geology Fujian Exploration Institute
Zhonglian Famous City
Zhonglian Famous City Second District
Zhonglian Famous City III District
Zhonglian Yuecheng Fire Window
Zhongrong Jinshan Plaza
China Railway·Jiangdu Mansion
China Railway City·Xidi Project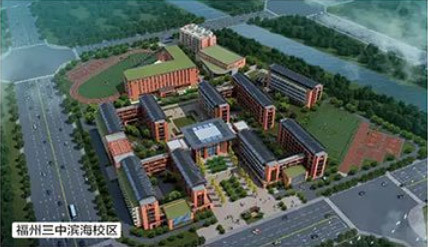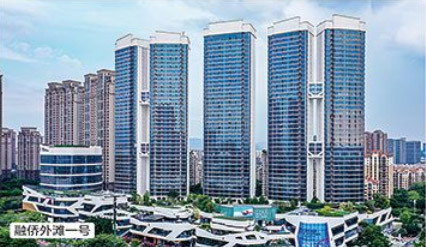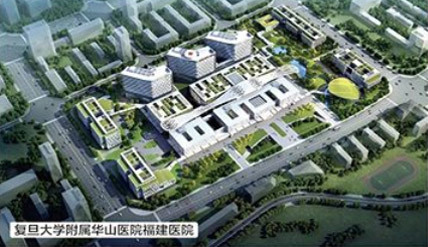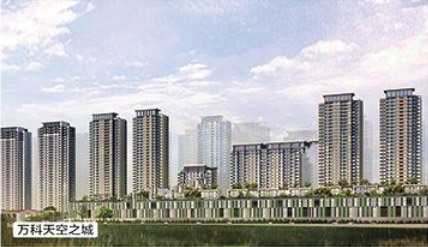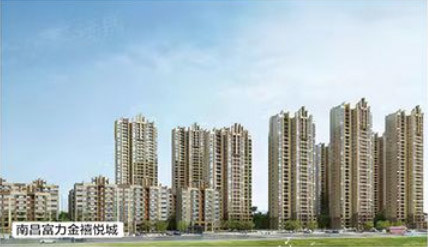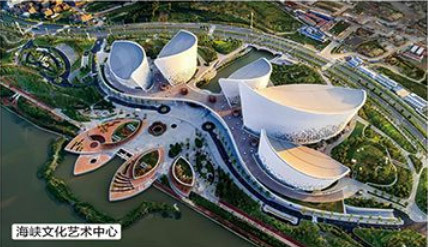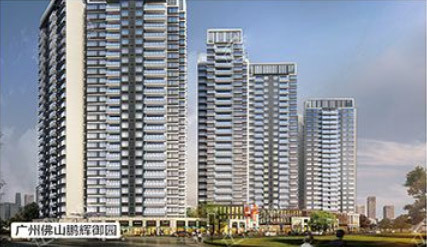 Sanming
Sanming Detention Center
Sanming Lingxiu Huacheng
Sanming Qunying Affordable Housing
Sanming Shaxian Yihe Garden
Sanming Haixi Trade City
Sanming Municipal Government
Sanming Waterside New Town
Sanming Xiangyuan Real Estate
Sanming Yida Real Estate
Sangang Group
Shaxian Dazhou Village Resettlement House
Shaxian Jiangshan Imperial Garden
Shaxian Lingxiu Huacheng
Shaxian Ximen Village Tiger Nest Resettlement House
Shaxian Xianzhou Garden
Shaxian Zhenghu Middle School
Yongan Olympic Sports International
Wing On Hengshun Logistics Commercial Building
Wing On Kowloon Bay
Yongan Longshan Xinyuan
Yongan Mingyang Waterfront
Yongan Sunrise Oriental
Yongan Rulin Garden
Yongan Hengyuan Real Estate
Yongan Lanwanyuan Community
Yong'an Xin'an Compound
Yong'an Institute of Water Resources
Yongan Wannian Commercial Plaza
Yongan Genting Villa
Youxi Fortune Mansion
Youxi City West Public Rental Housing
Youxi Dongbin Garden
Youxi Jiahe Garden
Youxi Sunrise East
Youxi Three Car Garden
Youxi Xishang Neighboring House
Youxi No.7 Middle School
Youxi Immigrant Entrepreneurship Park
Datian Fuyu Famous City
Datian Julong Business Center
Datian County Fire Squadron
Fujian Jinniu Cement Co., Ltd.
Jiangbin Civic Leisure Plaza
Jiangle Shanghe International
Jiangle County State-owned Forest Farm
Jiangle County Hanlin Academy
Jiangle County Railway Station Commercial Housing
Jiangle Rizhao Hotel
Longxi First-class Hydropower Station
Ninghua County Bianmao Road Community
Ninghua County Jinshan New Town
Ninghua County Lijin Homestead
Qingshan Affordable Housing
Qingliu County Wenhua New Town
Ningde
Ningde Baoxin City Plaza
Ningde RT-Mart International Plaza
Ningde Fuan Longzhi Splendid Garden
Ningde Wealthy Family
Ningde Red Star Macalline
Ningde Hongyuan Real Estate
Ningde Hougang Telecom Building Fire Reconstruction Project
Ningde Jiaocheng Beishan District School (Phase II)
Ningde Lijing Water Town
Ningde Lijing Sunshine
Ningde Lianxin Fortune Plaza
Ningde Overseas Chinese Primary School
Xilin School Project in Beishan District, Jiaocheng District, Ningde City
Ningde Jinma Community
Ningde Mindong Industrial School
Ningde Tianxing Menglong Garden
Ningde Wanchen Construction Engineering Co., Ltd.
Ningde New Energy Clean Vegetable Processing Center
Ningde Hospital
Ningde Water and Land Distribution Center Warehouse
Ningdexing Hong Kong Style Building
Ningdeyou and Jiayuan Project
Pingnan Baishuiyang City Complex
Pingnan Phoenix City
Pingnan Shengshi Huating Fire Door
Pingnan Tianwaitian Hotel
Pingnan County Civil Affairs Bureau
Pingnan County Panlong Community
Pingnan County Experimental Primary School
Pingnan County Hospital
Pingnan County Middle School
Nanping
Nanping North Station Square
Nanping Country Garden Longyue Terrace
Nanping Ronghuashan Industry Group
Nanping Ruicheng Dijing Bay
Nanping Sandi. Fontaine Elegant Building
Nanping Sandi. Yunqi Terrace
< span style="font-size: 14px;">Nanping Century Star City
Nanping Engineering and Road Bureau
Nanping Strait Building Materials City
Nanping Shuidong School
Nanping Yongsheng Electrical Equipment Project
Nanping Wuyishan Sandi New Times Square
Nanping Zhengrong. Fortune Center
Jianou Root Art City
Jian'ou Guandayuan Community
Jian'ou CDC Comprehensive Building
Jian'ou Jianzhou Trade City
Jian'ou Zhongrui City
Jian'ou CITIC Mansion
Jian'ou Bamboo Sea Summer
Jianyang Biquan Moon Bay
Jianyang Forestry Villa
Jianyang No.1 Middle School
Jianyang Tongyou Primary School
Jianyang Central Primary School
Wuyi Mingshi Garden Phase II
Wuyishan Outlets
Wuyishan Huaxi Valley Project
Wuyishan Border Inspection Station
Wuyishan Resort
Wuyishan Municipal Hospital
Shunchang Country Garden Longyue Grand View Project
Shunchang Diequan Bay
Shunchang Xigang Resettlement House
Shunchang County Cultural and Art Center
Smooth Disc View Bay Phase 5
Songxi County Real Estate Transaction Building
Songxi County Complex Building
Shaowu Liantang Resettlement Community
Shaowu Central Primary School
Yanlin Hotel
Fujian Wuyi Pharmaceutical Co., Ltd.
Gloss County South Resettlement House
Jianning Rehabilitation Center
Pingnan Huiheng Building Project
Pucheng Shuidong Riverside Building
Sandi Xishan Jiujing-03 Plot
Suman Century Hotel
Zhouning Wuyi Dragon Age
Longyan
Longyan East Xiaolongshu Community
Longyan Hongtongshan Community
Longyan Overseas Chinese Vocational Secondary School
Longyan Rongqiao Residence
Longyan Rongxin Purple Mountain Academy
Longyan Sandi Jinyu Yunjing Community
Longyan No. 9 Middle School
Longyan Xiaoyang New Town
Longyan Tobacco Shanghang Branch
Shanghang Deng Kaifuan Residence
Shanghang Jinhang Ginza
Shanghang Tongyuan Building
Shanghang County Second Ring Road Low-rent Housing
Shanghang County Jiaoyang Middle School
Shanghang County Tongkang Building
Wuping County Bishui Manor
The fourth phase of affordable housing in Wuping County
Wuping County Meteorological Bureau
Zhangping Hongsheng Garden
Zhangping Kaiyu Commercial Plaza
Zhangping Nanzhou Building
Changting Jianyuan Garden
Changting County Guanliang Hotel
Liancheng Laiyuan Middle School
Liancheng County Low-Rent Housing
Liancheng County Justice Bureau Business Housing
Poly Longyan Heyuan
Fujian Light Source Mining Group
Xinluo District Beicheng Primary School
Yongding Far East Court
Putian City
Putian Chencuo Resettlement House
Putian No.12 Middle School
Putian No.1 Middle School
Putian No.27 Middle School
Putian Park Bay One
Putian and Minglanxi County Project
Putian Convention and Exhibition Center
Putian Lucky Park
Putian Longqiao Building
Putian Meizhou Island CDC
Putian Shangyueju Phase III
Putian Dongzhuang Primary School
Putian Park Bay 1
Putian Hongli Building
Putian City Moat Resettlement House
Putian City People's Procuratorate
Putian Experimental Primary School
Putian Sports Park Resettlement Area
Putian Xitianwei Central Primary School
Putian Shuangyang Global Plaza
Putian Xinhe Shuxiang Garden
Putian Xinhe Shuxiang Garden
Putian Genting Supreme
Putian Zhengrong Mansion Phase II
Putian Zhengrong Mansion Phase I
Xianyou International Building Materials City
Xianyou Huangting Meiyu Central Royal View Phase II
Xianyou Sheji 35KV Substation
Xianyou Tianbo City Square
Xianyou Tianbo Huafu
Xianyou County No. 1 Middle School
Xianyou County Libei Low-rent Housing
Xianyou County Tianbo City
Xianyou County Comprehensive Building Materials City
Xianyou Yonghong Famous City
Xianyou Yonghong Cultural City Phase I
Hanjiang Overseas Chinese New Town
Hanjiang Commercial Street
Royal Court Meiyu·Dan County Phase 2
Royal Court Meiyu·Dan County Phase 3
Wangting Meiyu Phase 3
Libei Feishan Resettlement House
Tangbei Resettlement House
Zhengrong Times Square
Zhongmen Hotel
Quanzhou
Quanzhou Dayang Department Store
Quanzhou Dixin Institute
Quanzhou Fengze Baroque Co., Ltd.
Quanzhou Jinjiang Polyyue Mountain
Quanzhou Lingxiu Tiandi
Quanzhou Rural Commercial Bank
Quanzhou Petrochemical Regional Substation
Quanzhou Jiangnan High-tech Park
Quanzhou Xinhuadu
Jinjiang Nanxiang Building
Jinjiang Dongshi Public Rental Housing
Jinjiang Traffic Management Team
Jinjiang Qingyang Education and Training School
Anxi Longhu Villa
Anxi County No. 6 Middle School
Anxi County Mingxuan Middle School
Anxi County Opera Development Fund Building
Anxi Xinli Shuitou Dibo Bay
Anxi Xinniu Investment Factory
Shishi Jinhui City
Shishi Jinhui Uber Garden
Poly Uptown Fire Door
Poly Uptown Fireproof Windows
Dalong Lake Real Estate
Dehua County Vocational and Technical School
Fujian Jielong Commercial Co., Ltd.
SDIC City Plaza
Hongdesheng Industrial Park
Waslang Fujian Co., Ltd.
Jin Kelly (Fujian) Co., Ltd.
Lilang (China) Co., Ltd.
Nan'an Plumbing City
Ping An Quanzhou Central Sub-branch
Quangang International Home Furnishing Plaza
Quangang Wanxing Cinema
Rulin Community Project
Xianshan Community Project
Yuzhou.City Square Project
AVIC City.Tianxi Phase 5 Fire Door
Sinochem Quanzhou Refinery Project
Reconstruction and resettlement housing in the rear area of ​​Zhuangwen Village nunnery
Xiamen City
Xiamen Poly. CCCC Cloud Project
Xiamen Longhu Ring Jimei Lake
Xiamen Rongqiao Guandi Phase II
Xiamen SM City Plaza
Xiamen Shangtang Unit 73722
Xiamen Yonggaoxin Real Estate
Xiamen Siming Strait Clinic
Xiamen Zhaolun Paper
Xiamen Zhonghai Plot T2017P04 Project
Fujian Yibai Hotel
Rongqiao·Guandi High-rise District
Rongxin Bowan Fire Door Supply and Installation Contract
Rongxin Haiyuefu Fire Door Supply Installation Contract
Wanjiaxin Group
China Shipping & Shimao·China Shipping Shimao House
Zhangzhou
Zhangzhou Daya Co., Ltd.
Zhangzhou Nanhu No.1
Zhangzhou Taihe Longchi Project
Zhangzhou Zhao'an World Trade Yuansheng Cloud City
Tahoe·Minnan Yard
Tahoe Minnan Yard Fire Roller Shutter Project
Taihe Minnan Yard Fire Door Project
Dongshan Telecom Fire Protection Project
Dongshan Landmark Hotel
Hua'an Sandi. Zhangzhou Sandi City Phase I
Qingyuan Yousheng Garden Project Public Area
Rongxin Zhangzhou Mansion
Rongxin Lantian Community
Yunxiao Telecom Complex Phase II
Changtai Telecom Building
Zhao An Yuansheng. Yuhu Peninsula
Outside the province
Xuancheng Wanxi Garden, Anhui Province
Guangdong Foshan Uber Xi'an
Guangdong Huizhou Qiushui Fengyaxuan
Guangzhou Rongxin Qingfeng Village Project
Jiangxi Ganxian Jiahui Real Estate
Jiangxi Ganzhou Xinli East Park Phase 1
Jiangxi Hongzhou Group
Jiangxi Jiulong Commercial Street
Jiangxi Taihe Xinli Yujing Bay
Nanchang R&F Tangning Garden
Nanjing Beijiang Mansion
Xinjiang Shihezi Bandung City
Changsha Jinhui Uber Garden
Zhejiang R&F·Hudong Project
Zhejiang R&F·Ningbo Ningda Project
Zhejiang R&F Shang Yueju
Zhejiang Ningbo R&F Tongxin Garden